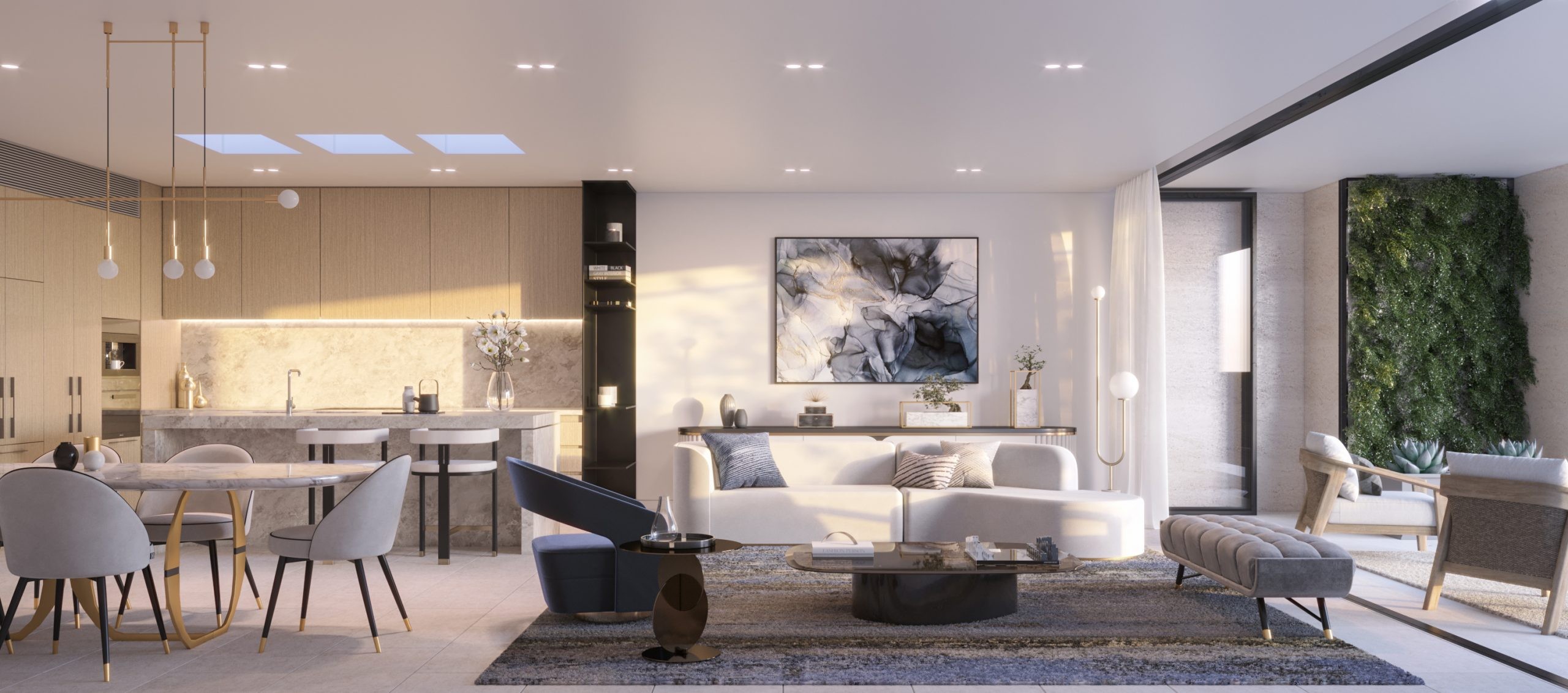 Richmond Rose: 6-8 Richmond Road, Rose Bay
Beautiful. Balanced. Bespoke.
Richmond Rose has carved a home both brand new, yet deeply familiar. Evoking the surrounding Spanish Mission and Art Deco buildings, the geometry of this front façade is given a distinctive curvature – imbuing the architecture with a sensual yet dynamic presence. The elongated floor plans of Richmond Rose flow gracefully from room to room, before expanding into an oversized communal dining and living area. Clear-glass bi-fold doors open onto curated wintergardens, inviting the best of nature into your home.
Awake to an inner sanctum of absolute splendour. With the most discerning eye for detail, the understated interiors of Richmond Rose showcase the hallmarks of superior quality and complete the sense of oasis. Reflecting the canopies of the local streetscape, a highly sculptured garden is reserved for the private enjoyment of residents. Upstairs, the two top-level homes will have restricted access to the prized rooftop terrace and its intimate harbour views.
Click here to view more about Richmond Rose.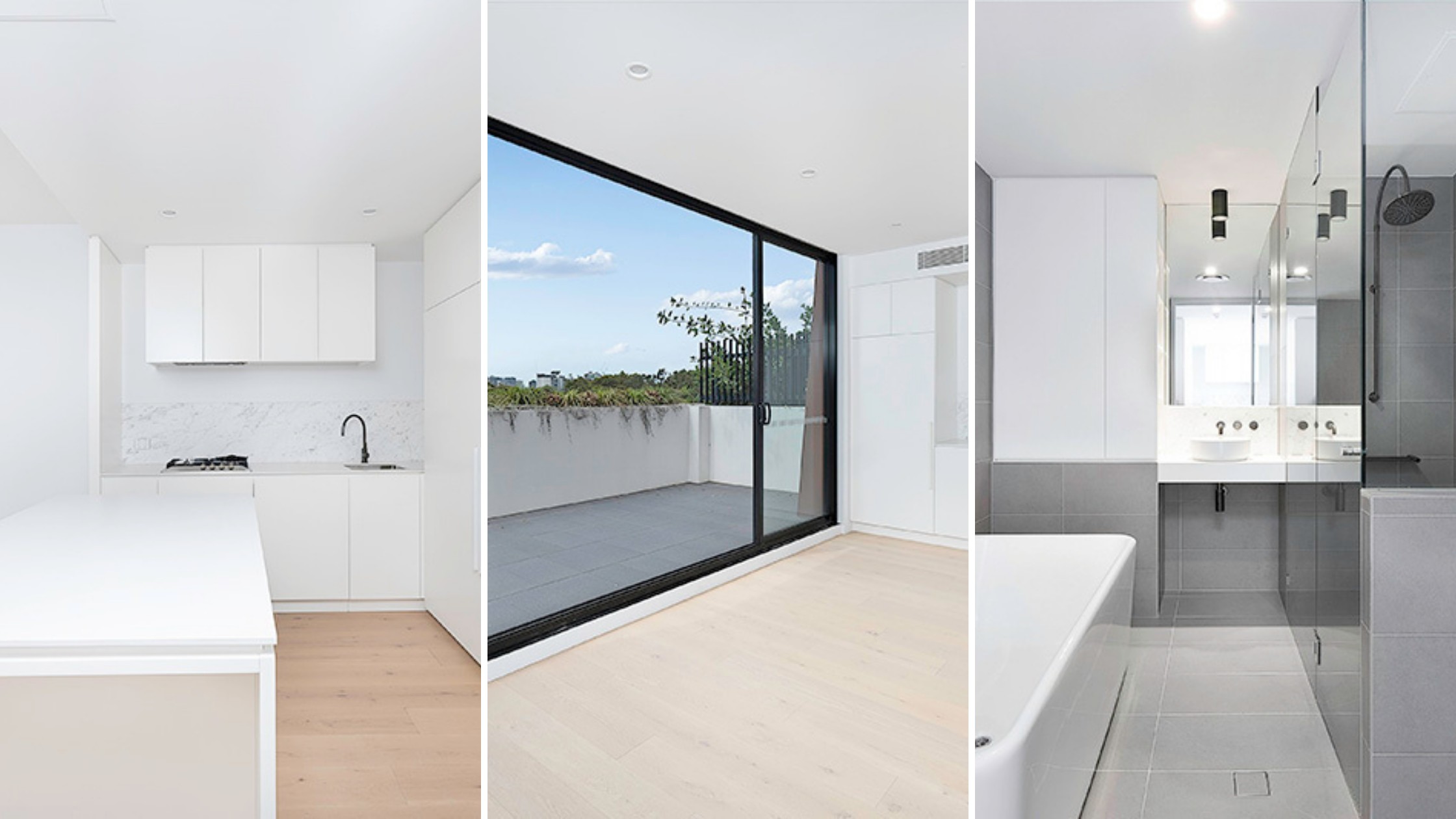 Sugarcube: 1 Metters Street, Erskenville
Created by award-winning architects DKO, Sugarcube Apartments & Honeycomb Terraces are amongst the most desirable residences ever to grace Erskineville's leafy village streets. Treat yourself to something special in Sydney's ultimate and most sought-after suburb.
Sugarcube Apartments, a unique collection of studio, 1 and 2 bedroom designer apartments.
The moment you arrive, a stunning lobby creates a remarkable sun and light-filled entry. Its sculpted mix of folded glass and polished textures is a luxurious first step in your private world, shaping a beautiful welcome into the residences.
Choose from studio, one and two bedroom apartments, dual aspect residences and premium two-level loft apartments. Designed from the outside in, the upscale residences reflect a genuine understanding of contemporary village living that sits seamlessly within the local streets.
Click here to view more about Sugarcube.